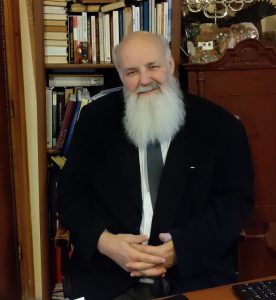 Ladies and gentlemen,
Dear Colleagues, future colleagues!
Greetings from all of us at the John Wesley Theological College named after John Wesley, the celebrated preacher and founder of the Methodist Church who was a life-long opponent of slavery.
It is with great pleasure that I invite you on behalf of the College community's teaching staff, students and administration staff to join the John Wesley Theological College of Budapest. The time you spend here will be a very important period of your life in which you will grow intellectually and professionally in the area of knowledge of your choice. Whether you are just out of school or returning to education as a mature student, you will find that your decision to join the John Wesley College is one of the most important decisions you will ever make. To live and study in foreign country is a challenge and opportunity that you should not miss. The College has a big campus situated in the historical part of Budapest. To become an international student of our College means to become a member of big family of students, professors and researchers and a part of the creative process. At John College students are able to play an active role in the learning process. The tradition of the College also makes it easier for students and their teachers to get to know one another. There is a great potential for integrated activities in our College and a great cultural impact you will experienced during your studying period. I extend to you my personal invitation to join the John Wesley College and share the learning, studying and cultural environment of both College and the city of Budapest.
You are welcome to join the John Wesley Theological College!

Professor, Dr. Gábor Iványi
Rector